How much will Google Maps API Cost?
Per la maggior parte dei clienti, molto probabilmente nulla.-
Google fornisce 200 dollari al mese di utilizzo gratuito delle loro API, e questo equivale a circa 28.000 carichi di google maps.
Per mettere questo in prospettiva, la chiave API che tutti i nostri clienti stavano utilizzando utilizzava circa 80.000 richieste in media al mese. Quindi è improbabile che un singolo cliente utilizzi più di 28.000 richieste.
Per informazioni complete sui prezzi, puoi visualizzare la tabella dei prezzi di Google Dynamic Maps.
Get a Google Maps API Key
1. Go to https://cloud.google.com/maps-platform/#get-started 2. Check the Maps box and press Continue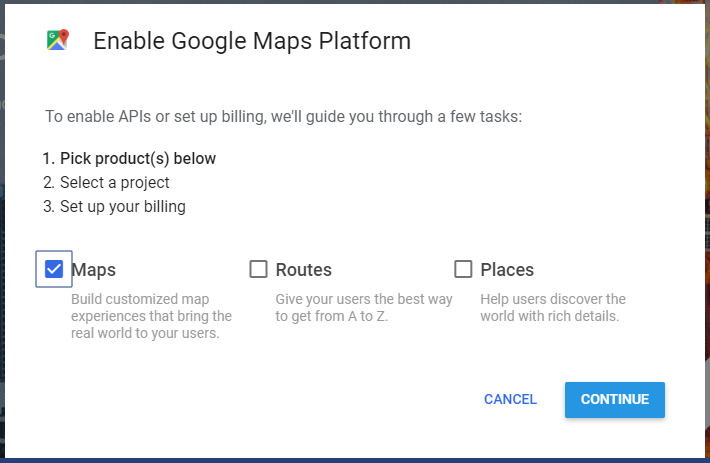 3. Immettere un nuovo nome per il progetto, ad esempio "Mappe MediaCP" e fare clic su Abilita fatturazione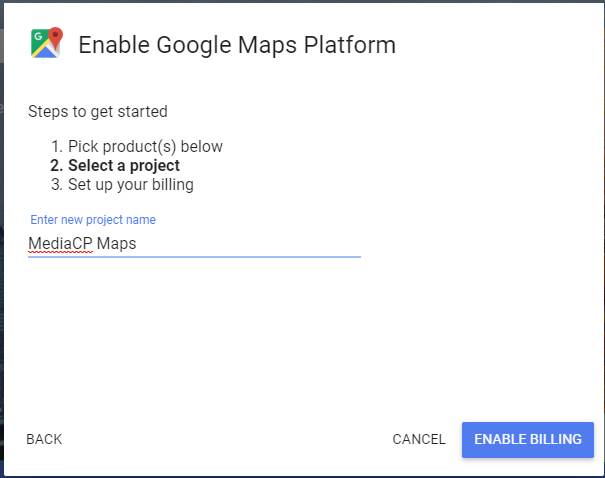 4. Verrà richiesto di"Abilitare la fatturazione per il progetto", fare clic su Crea account di fatturazione e quindi seguire la procedura per abilitare la fatturazione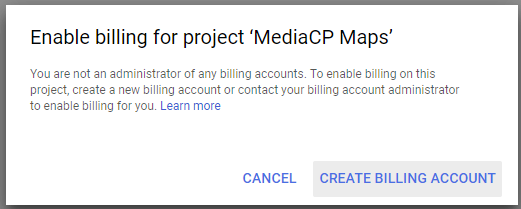 5. La chiave API verrà fornita dopo l'abilitazione di Google Maps Platform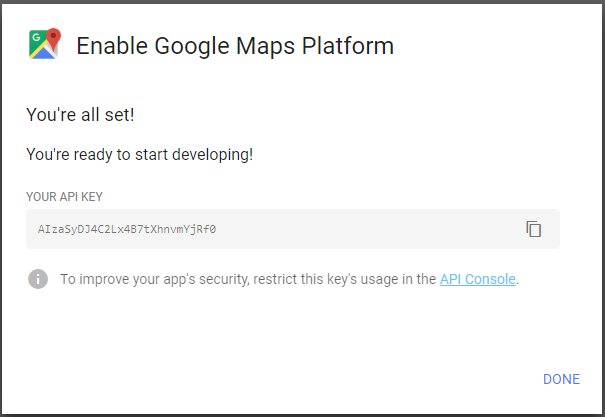 6. Copia questa chiave, incollala in MediaCP System Config – > Misc – > Google Maps API Key e fai clic su Salva.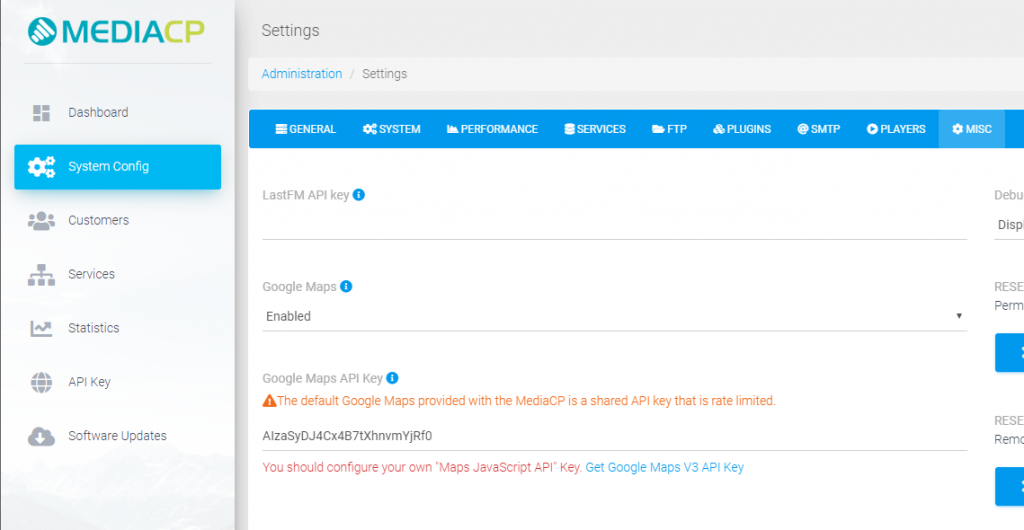 Questo è tutto. Il Pannello di controllo multimediale è ora configurato con la propria chiave API di Google Maps.