How much will Google Maps API Cost?
Voor de meeste klanten, zeer waarschijnlijk helemaal niets.-
Google biedt $200 per maand gratis gebruik van hun Api's, en dit komt neer op ongeveer 28.000 ladingen van de Google Maps.
Om dit in perspectief te zetten, was de API sleutel die al onze klanten gebruikten ongeveer 80.000 verzoeken gemiddeld per maand te gebruiken. Het is dus onwaarschijnlijk dat een enkele klant meer dan 28.000 aanvragen zou gebruiken.
Voor volledige prijsinformatie u de tabel met Google Dynamic Maps Pricing bekijken.
Get a Google Maps API Key
1. Go to https://cloud.google.com/maps-platform/#get-started 2. Check the Maps box and press Continue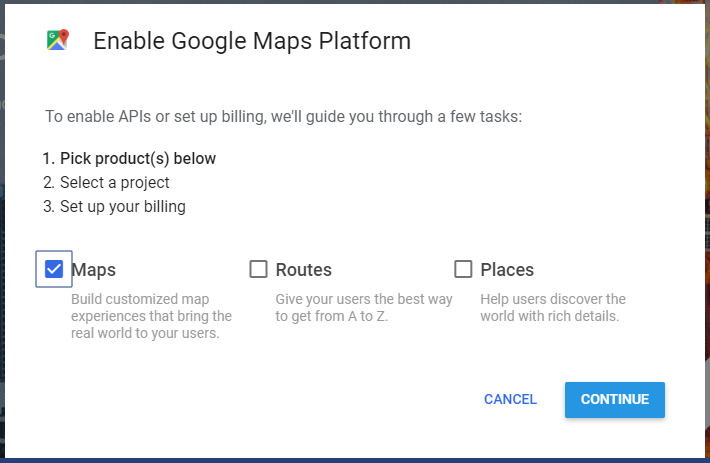 3. Voer een nieuwe projectnaam in, bijvoorbeeld "MediaCP Maps" en klik op facturering inschakelen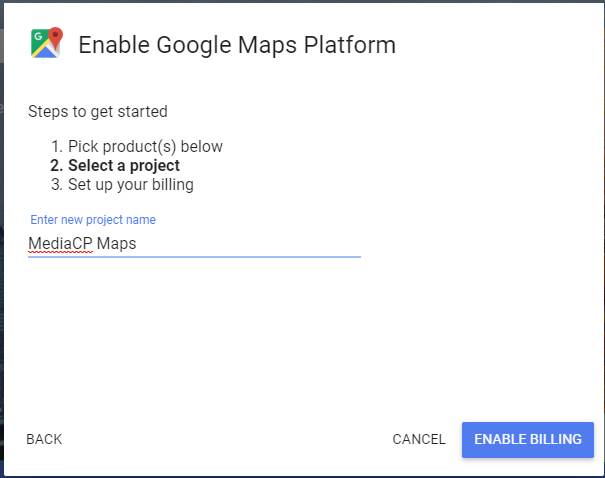 4. u wordt gevraagd "facturering voor project inschakelen", Klik op facturerings account maken en volg de stappen om facturering in te schakelen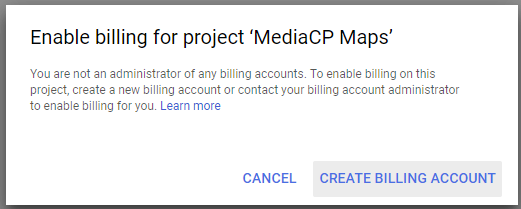 5. uw API sleutel zal worden verstrekt na het toelaten van het platform van Google Maps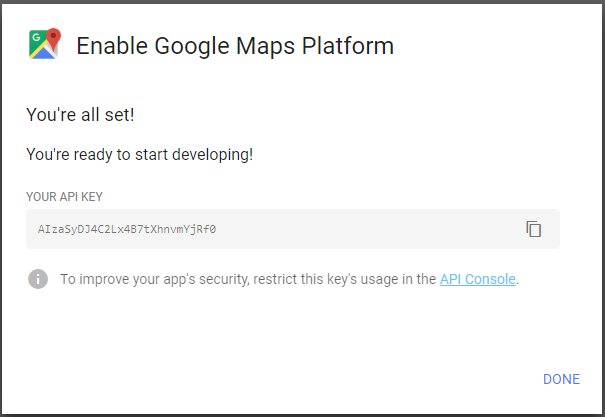 6. Kopieer deze sleutel, plakken in MediaCP system config- misc- Google Maps API-sleutel en klik op opslaan.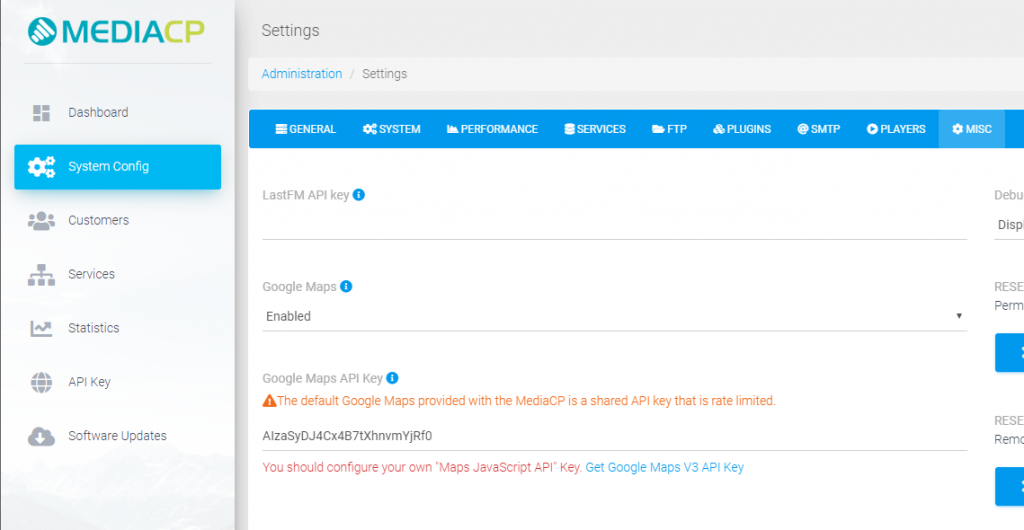 Dat is alles. Uw media Configuratiescherm is nu ingesteld met uw eigen Google Maps API-sleutel.