How much will Google Maps API Cost?
Para la mayoría de los clientes, muy probablemente nada.-
Google proporciona $200 por mes de uso gratuito de sus APIs, y esto equivale a aproximadamente 28.000 cargas de los mapas de Google.
Para poner esto en perspectiva, la clave de API que todos nuestros clientes estaban utilizando era la utilización de aproximadamente 80.000 solicitudes en promedio por mes. Por lo tanto, es improbable que un solo cliente use más de 28.000 solicitudes.
Para obtener información de precios completa, puede ver la tabla de precios de Google Dynamic Maps.
Get a Google Maps API Key
1. Go to https://cloud.google.com/maps-platform/#get-started 2. Check the Maps box and press Continue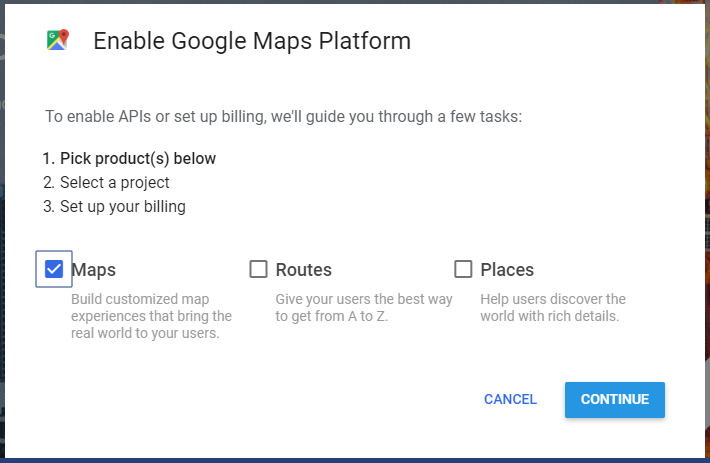 3. Ingrese un nuevo nombre de proyecto, por ejemplo "MediaCP Maps" y haga clic en Habilitar facturación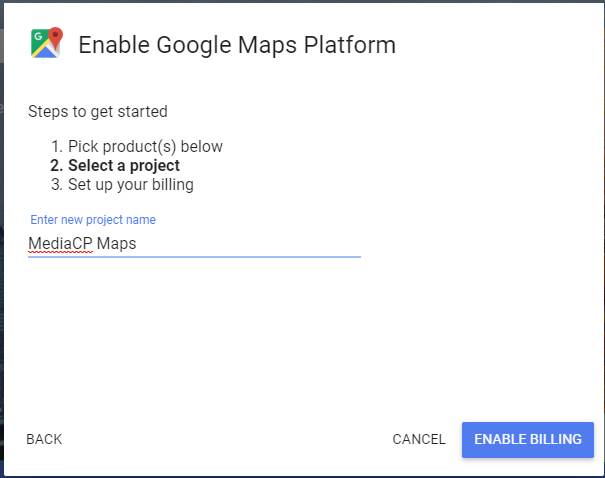 4. se le solicitará que "habilite la facturación para el proyecto", haga clic en crear cuenta de facturación y, a continuación, siga los pasos para habilitar la facturación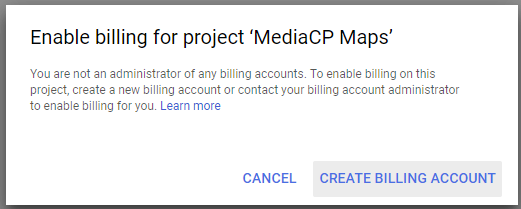 5. su clave de API se proporcionará después de habilitar la plataforma de Google Maps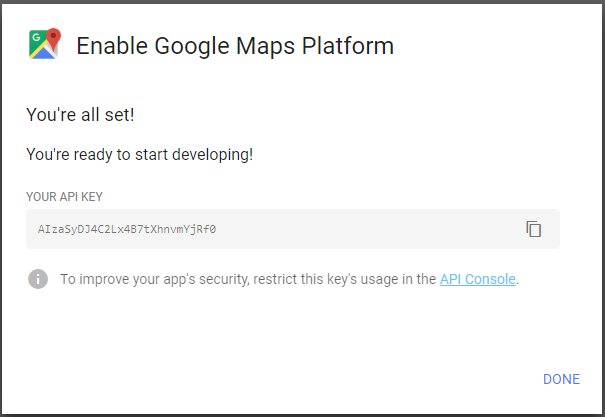 6. Copie esta clave, pegue en la clave de API de Mediacp System config-Misc-Google Maps y haga clic en Save.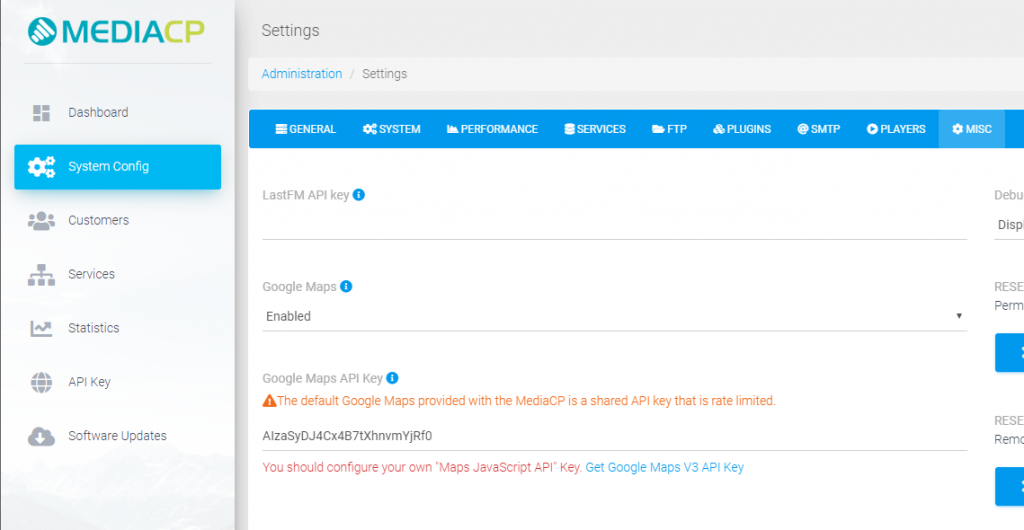 Eso es todo. Su panel de control multimedia ahora está configurado con su propia clave de API de Google Maps.