How much will Google Maps API Cost?
For most customers, very likely nothing at all.-
Google provides $200 per month free usage of their APIs, and this equates to approximately 28,000 loads of the google maps.
To put this into perspective, the API key that ALL of our customers were using was utilising approximately 80,000 requests on average per month. So it is unlikely that one single customer would use more than 28,000 requests.
For full pricing information, you can view the Google Dynamic Maps pricing table.
Get a Google Maps API Key
1. Go to https://cloud.google.com/maps-platform/#get-started 2. Check the Maps box and press Continue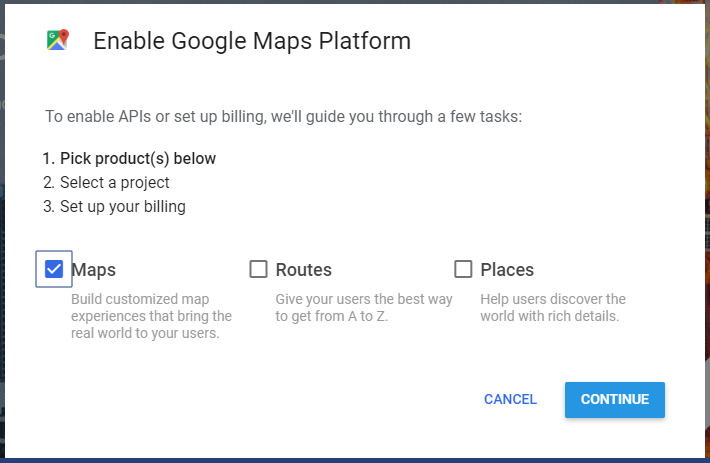 3. Enter a new project name, for example "MediaCP Maps" and click Enable Billing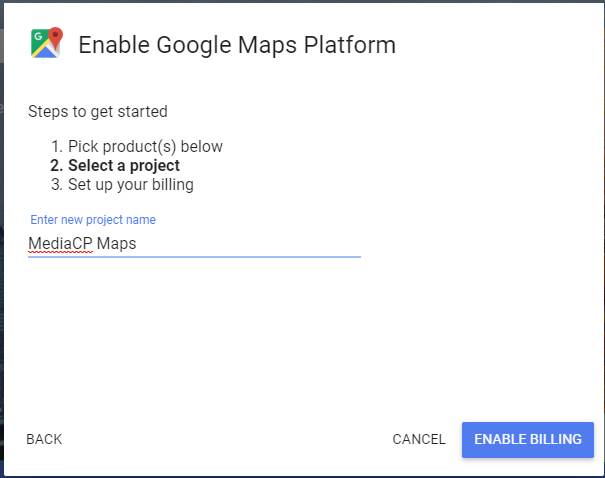 4. You will be prompted to "Enable billing for project', click Create Billing Account and then follow the steps to enable billing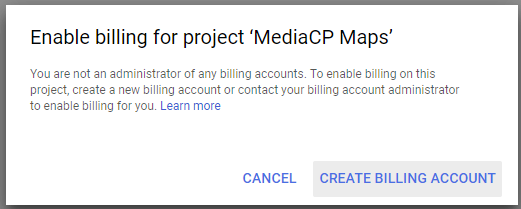 5. Your API Key will be provided after enabling Google Maps Platform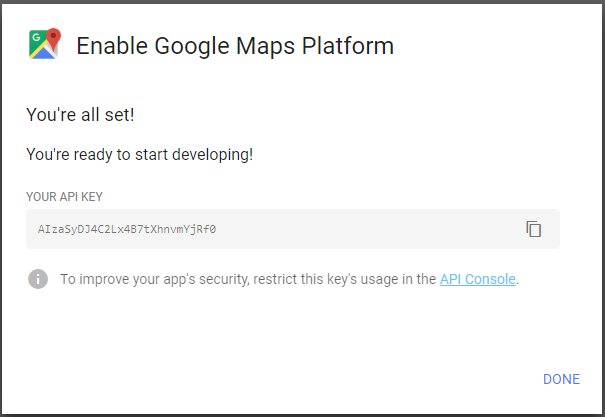 6. Copy this key, paste into MediaCP System Config -> Misc -> Google Maps API Key and click Save.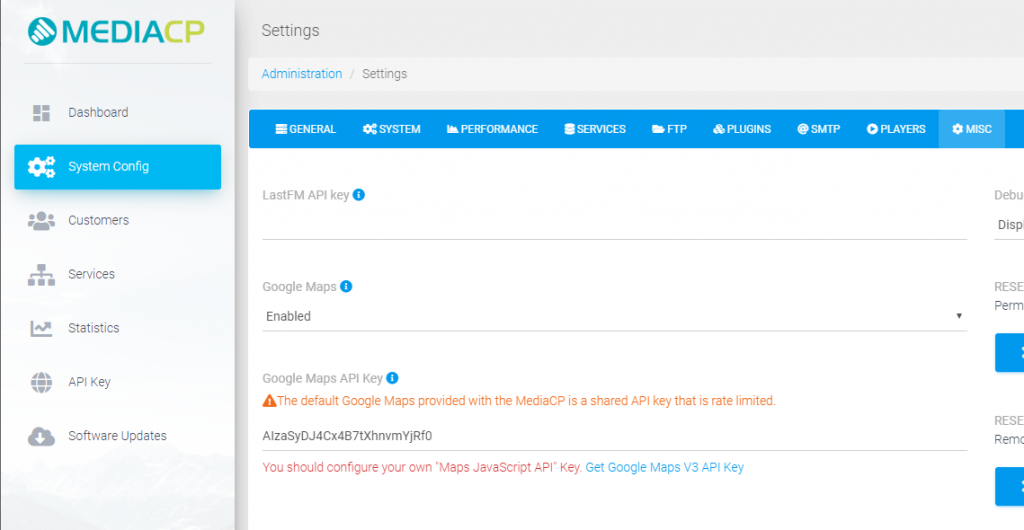 That is all. Your Media Control Panel is now setup with your own Google Maps API key.