The Icecast Control Panel by MediaCP is your all in one solution to manage and automate your Icecast 2 & Icecast KH  media services.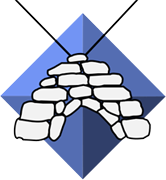 Icecast is a streaming media server which currently supports Ogg Vorbis and MP3 audio streams. It can be used to create an Internet radio station or a privately running jukebox and many things in between. It is very versatile in that new formats can be added relatively easily and supports open standards for commuincation and interaction.
Powerful Auto DJ
Automate your Icecast station with our playlist manager supporting 3 types of playlists including:
General Rotations offer the ability to automatically stream playlists from you library rather than scheduling tracks by hand. Better yet, rotations can be configured with a Playback weight as well as at what times the playlists should play.
Scheduled Playlists allows a customer to configure and automatically deploy playlists at a time of their choosing.
Play jingles on top of General Rotations or Scheduled Playlists using our Interval Playlist option.
Track repeat protection ensures that a single track will never play to close together.
Geo Locking
Control which countries have access to listen to your streaming services with our Geo Locking feature. 
Block listeners from countries listed provides a blacklist of countries that you do not want accessing your streaming service.


Allow only listeners from countries listed provides a whitelist of countries that can stream, while blocking all other countries.
DJ Streaming Accounts
DJ accounts for Icecast provide individual broadcasting accounts to your station without handing out your MediaCP login details.
These accounts can also be used to perform live broadcasts on an AutoDJ enabled icecast streaming server.
This is made possible with Liquidsoap Transcoder or Shoutcast Transcoder V2.
Icecast Royalty Reporting
Viewer information in periods of Past 24 hours, 48 hours, 7 days, 14 days, entire month or last month.
Detailed Connections & Sessions overview.
Detailed Media Files overview including Popular Media by Minutes, Playback or Country.
Detailed Daily Traffic Report.
Downloading of RAW information in CSV format.
Downloading of other detailed reports in CSV format.
All verified license purchases are activated instantly. Upgrade Monthly/Annual subscriptions at any time. Have a question? Contact Us
Unlimited
Monthly Package
$49 Free Installation
One-Time
Unlimited license
$49 Free Installation
Our extended support plans offer a fast-track service with guaranteed response times as well as free installation and upgrade services.
For not-for-profit organisations that wish to purchase the MediaCP, we offer a 10% discount on our Subscription licenses.
For Resellers or customers using multiple licenses, we can provide a 10% discount for 4 or more licenses. 
We have been clients and users of MediaCP for many years now and we have absolutely 0 complaints. When it comes to customer support they always come out on top and when they release an update for mediacp it exceeds our expectations. We highly recommend MediaCP if you're in need of an excellent service.
We use MediaCP because it is a robust and stable system. It has constant maintenance and updates, the MediaCP team is always available to solve problems.
We use MediaCP for this, because it is a high-quality and modern administration panel for media such as audio and also video stream, we value fast and high-quality support that will always advise you quickly and help solve the problem. And we appreciate frequent panel updates and improvements. Our company's background is in the Czech Republic, but we sell our services all over the world.
We use MediaCP for the convenience of configuration, and quality of service it offers, in addition to having several options, not only video, but also audio, 2 in 1.
They are better video service providers, a support staff always ready to help and fix, and an organized development team.
MediaCP panel offer a complete streaming solution for streaming providers. We offer All services, Radio stations with or without autodj (Icecast KH), TV Stations with Wowza Streaming Engine. We also offer Dedicated Servers with Media CP ready for customers that want to sell streaming services.
MediaCP is a control panel who is still alive, there are new updates (sometimes even to much) with new futures. It is more alive then for example Centovacast.
We care a lot about our customers. Media CP is the most modern and clean hosting solution for them. It is easy to use, features SSL streaming with an regular update schedule and always something new in the pipeline on the roadmap. We found that other services were turning rusty recently and are glad to have found mediacp.
We are a client who has been using your panel since its inception. We now remember the old cast-control. We evolve over time and MediaCP was born with new advances that are always at the forefront with new advances and what new options and compatibilities added help to optimize and satisfy our customers.
We use MediaCP because of the great support team and because it gives my company the ability to build solid streaming solutions for our clients.
It is an easy, attractive and very competitive system to offer customers with high demand for audio and video services.
After spending a lot of time researching an Auto DJ panel that would meet my clients' demand, I concluded that the best solution would be MediaCP. Nice looking panel, very stable, besides offering an incredible experience, both for the dealer and for the end user. Technical support from the MediaCP team always very proactive, I am very satisfied with our partnership and our work synergy.
Icecast Server Feature Comparison
| | | | | | |
| --- | --- | --- | --- | --- | --- |
| | Shoutcast 1 | Shoutcast 2.5 | Shoutcast 2.6 | Icecast | Icecast KH |
| MP3 | | | | | |
| AAC | | | | | |
| HTTPS / SSL | 1 HTTPS Proxy | 1 HTTPS Proxy | | | |
| Multiple Mounts | | | | | |
| AutoDJ | | | | | |
1 Shoutcast 1.9.8 and Shoutcast 2.5 do not support SSL natively. The MediaCP provides a HTTPS Proxy.

AutoDJ Features Comparison
| | | | | |
| --- | --- | --- | --- | --- |
| | Liquidsoap | Shoutcast Transcoder v2 | Shoutcast Transcoder v1 | Ices 0.4 |
| MP3 | | 1 Requires MP3 license | | |
| AAC | | | | |
| General Rotations | | | | |
| Jingles | | | | |
| Intervals | | | | |
1 Shoutcast Transcoder v2 requires a license to stream MP3 that is no longer available for purchase from shoutcast.com. We recommend to use Liquidsoap instead.