Shoutcast Control Panel
Our Shoutcast Control Panel supports Shoutcast 198 and Shoutcast 2 with a huge range of features.
SHOUTcast Streaming Server Features:
Supports MP3 and aacPlus streaming
Allows for NSV (Nullsoft Video) streaming
Can be played on Windows, Mac and Linux through programs like
WinAmp, Quicktime, iTunes, XMMS, Real Player, Windows Media Player.
Lists your station automatically on SHOUTcast.com's Station Listings
Easy to Setup
Order Now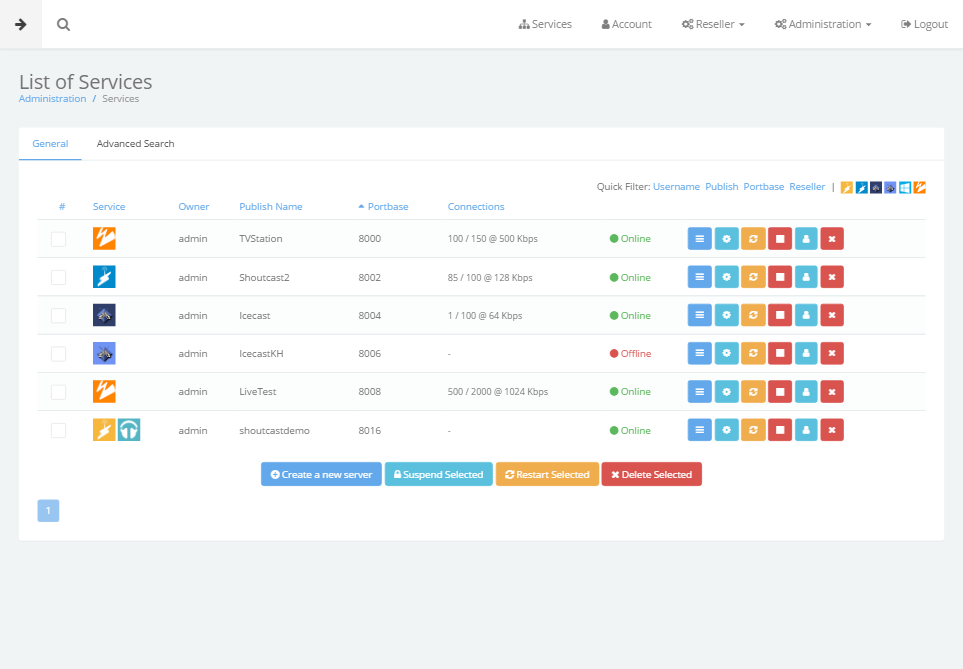 SHOUTcast Features
The MediaCP provides an interface to automatically create and manage Shoutcast V1 and V2 servers.
One-Login Customer Accounts
AutoDJ Support + FTP Integration
Comprehensive Stream Limitations (Bitrate, Connections etc)
MSN Messenger Service Control
SMS Service Control & Alerts
Unlimited Stations & Streams
Stream Authentication Support
Country Based Listener Access
Shoutcast & Icecast Features
RTMP Streaming
Powered by Wowza Streaming Engine, your shoutcast and icecast streams will automatically be published to RTMP.