Automate and manage all your audio and video streaming services using our easy install web-based control panel.
Stand-alone Control Panel
100% automatic installation.
No need to install any other software.
Automate your OTT Media Services with a leading billing control panel.
Create resellers and provide extensive plans with our extremely configurable reseller plan editor.
Support for English, Dutch, German, Portuguese, Italian, Spanish, French, Czech & Polish languages.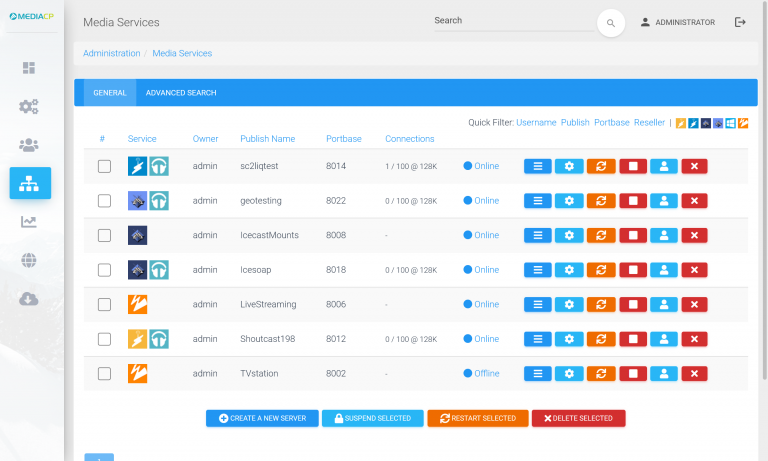 News
MediaCP 2.9.3 is a maintenance release that includes a number of improvements and and bug
Read More »

SHOUTCAST – ICECAST – WOWZA STREAMING ENGINE - FLUSONNIC MEDIA SERVER
The MediaCP is a feature rich HTML 5 responsive audio & video streaming control panel for online Radio, Video Streaming & TV Station management all in one easy to use web control panel. Our software supports the major streaming audio and video platforms including Shoutcast, Icecast, Icecast KH, and Wowza Media Server.