MediaCP 2.5 provides a simple and customizable public start page for each audio streaming service (video – i.e., Wowza & Flussonic support will come in the future), offering the now-playing track, track history, current connections and DJ name (when using sc_trans v2) with a choice of 6 high quality backgrounds.
Visitors can switch between mount points of a station easily.
The public pages are designed to be lightweight and are heavily cached using nginx, meaning minimal performance impact on your system.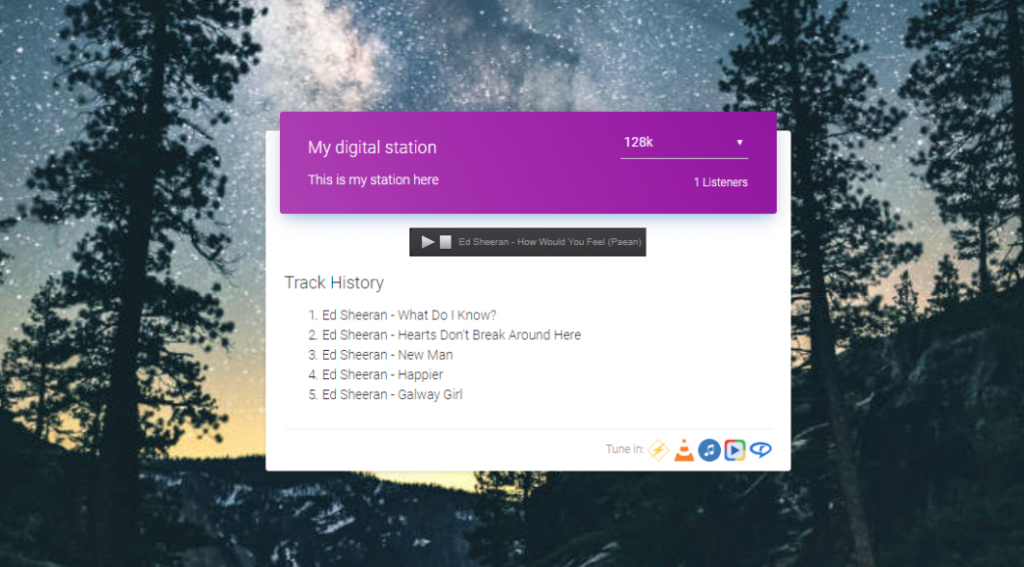 Customers can easily customize their start page in several ways, including the station name, description, background image, color of the header and whether they want track history and connections displayed on the page.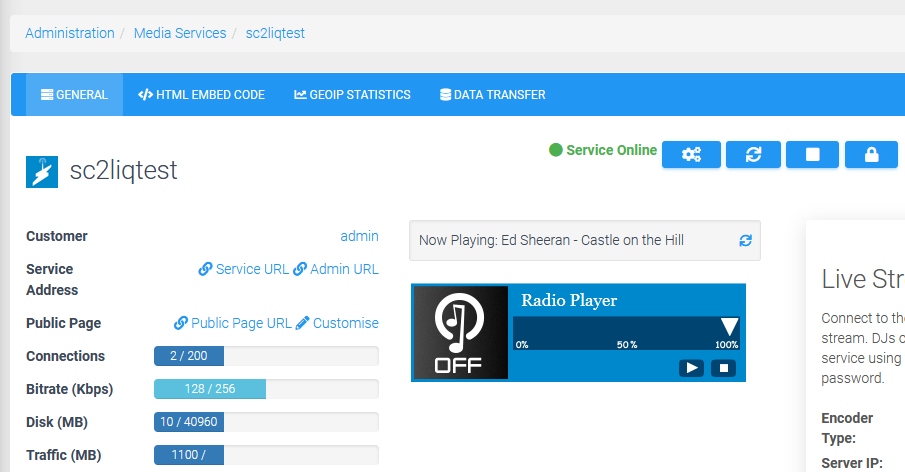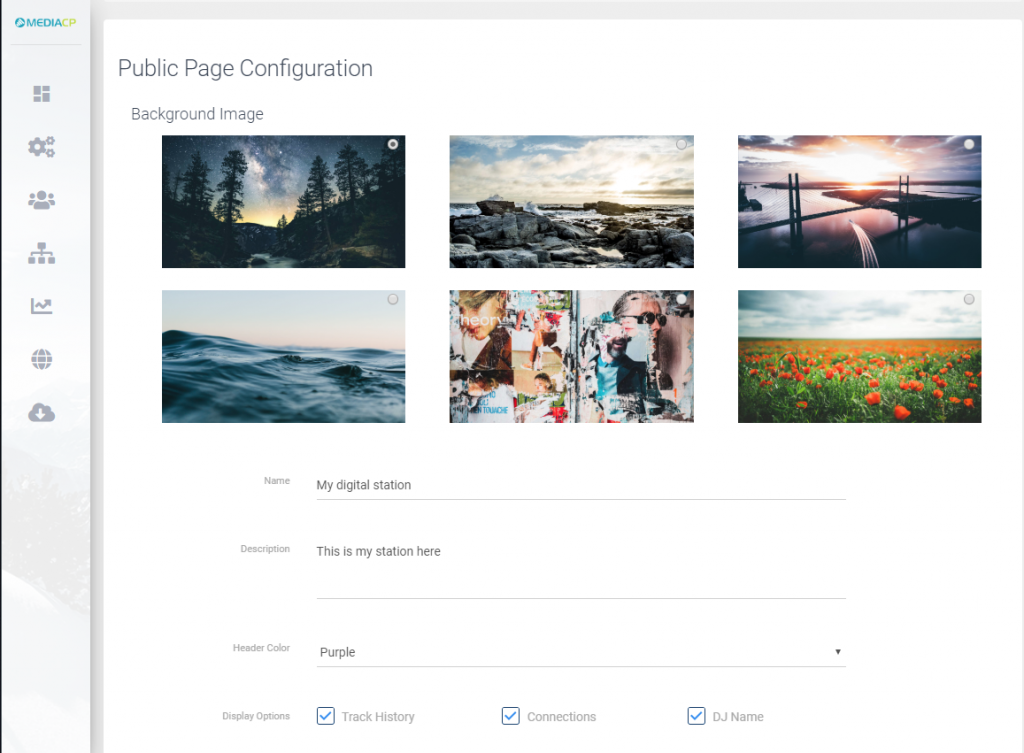 Administrators are provided full control over this function with the ability to globally enable or disable the feature throughout the control panel or on a per-service basis. You can also configure if new services will be, by default provided a public station page.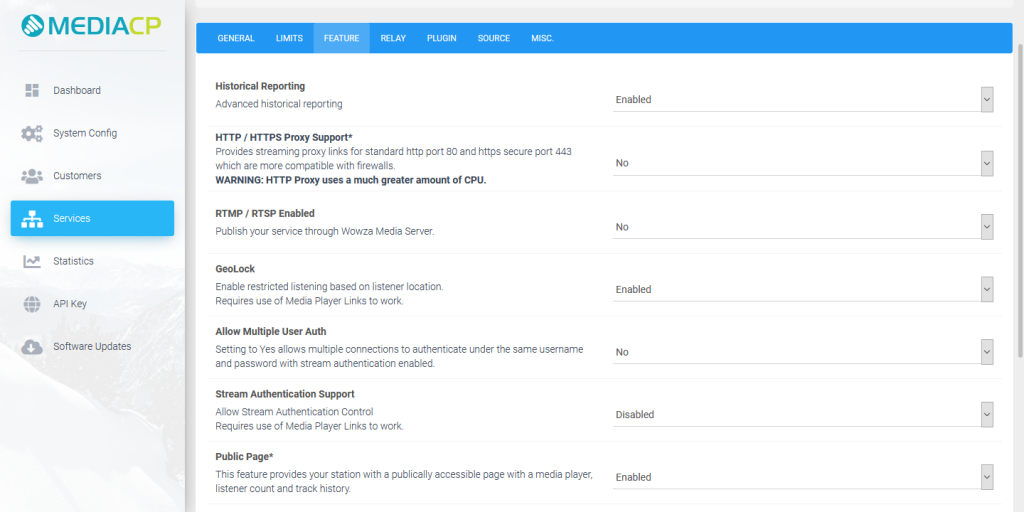 We plan on next replacing Muses HTML Player with our own HTML5 compatible player supporting album art and much more so be sure to follow the progress of this on our Trello board.