We've replaced the Muses Radio Player from ground up with a HTML5 Audio Player supporting MP3 and AAC streams (AAC dependent on browser support).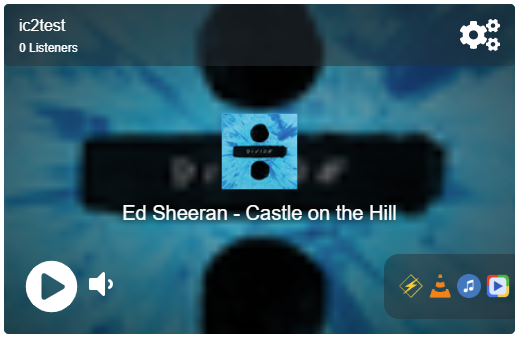 Features
The player is packed with features:
Automatic Album Cover Art from iTunes or LastFM
Upload custom background image instead of, or as a fall back for Album Cover Art Static
Direct Player Links
Mount Point Selection
Listener Count
Domain Restrictions – Play only on specific websites
Player Sizes
The player comes in 3 different sizes, Large, Small and Compact.
The large player is displayed in the above image, the small and compact below.
Player Configuration
It is possible to configure the player in several ways including the primary background color, allowed domains, various display options, background image and album cover provider of iTunes or LastFM.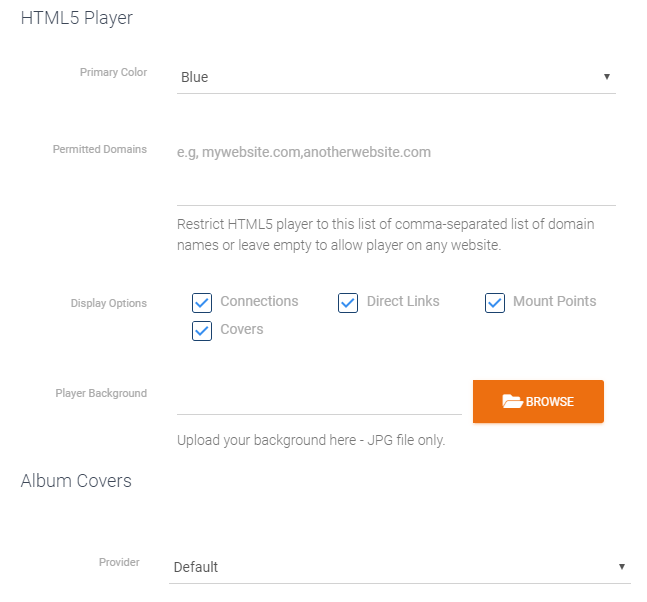 Performance & Caching
For those worried about the performance on the server, you should note that we've heavily cached the player. We have deployed nginx level caching on all player related end-points as well as a redis cache of stream information and player configuration. The player should be capable of handling thousands of visitors without struggle.