MediaCP 2.5 is a new feature release available on the Current branch.
Public Pages for Shoutcast & Icecast services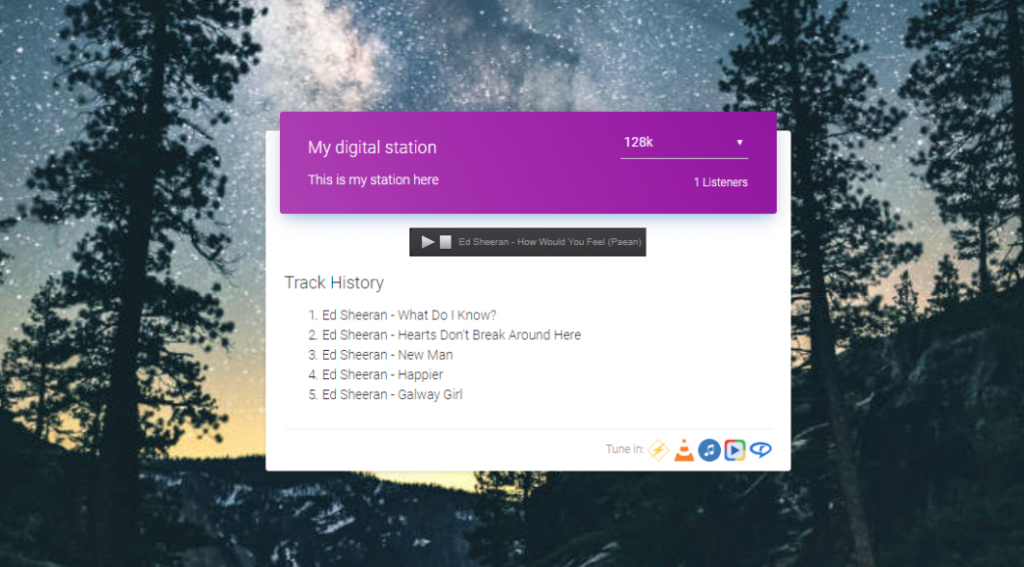 The flagship feature of version 2.5, this feature provide a customisable overview page for all Audio Services (Video pages will come in the future!) including:
Station name & description
Current DJ (If streaming through AutoDJ)
Current listeners
Currently playing track
Track history
Ability to change mount points (often used for quality selection)
The customer can configure the background image, station name, description, colors and whether to display history, connections & dj name.
News / Announcements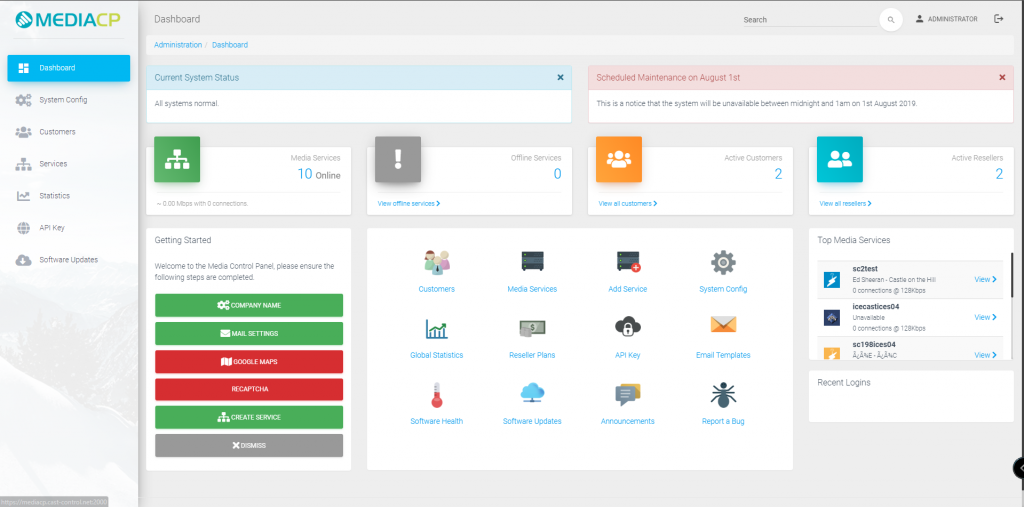 It is now possible to display announcements to your customers, resellers, administrators and/or on the login page.
Port 80 / 443 Proxy support
We've now added the ability to proxy Shoutcast 2 & Icecast streams through a standard http port 80 or https port 443.
This function can be enabled or disabled simply with a one-line command via SSH however it is important that you have no other services utilizing ports 80 or 443 for this to work.
Read Port 80 / 443 Proxy support documentation
UI improvements to Ondemand Video Overview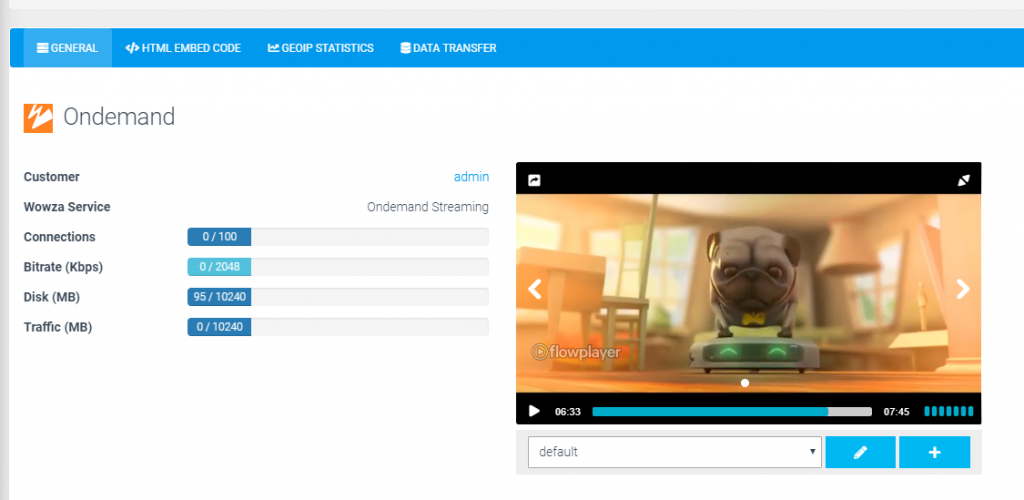 Ondemand video services for Wowza Streaming Engine and Flussonic services now include playlist management directly from the service overview page.
The media player and HTML Embed code now by default utilizes the selected ondemand playlist instead of a single Sample file.
We've also added several improvements such as friendly URLs for ondemand playlist feed. The ondemand playlist feeds are also now cached by nginx to provide a super-fast experience as well as a high performance end-point (to not slow your server down).
Geo Locking support for Shoutcast & Icecast services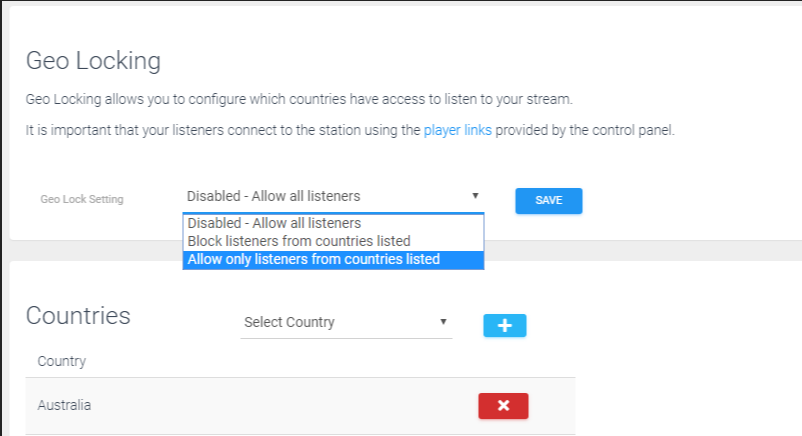 Previously the MediaCP supported Geo Locking only with Shoutcast 198 services. We've now overhauled this feature and added support for Shoutcast 1, Shoutcast 2, Icecast 2 & Icecast 2 KH.
The feature can be enabled at the service and reseller plan configuration level then the customer can then configure if GeoLocking is enabled or disabled.
Source IP of audio stations displayed on mountpoints page

Full release notes
Features
News articles displayed on customer and reseller dashboards
Port 80/443 Proxy support for Shoutcast v2, Icecast & KH
Show the source IP of each radio
Ondemand Service Overview to show default playlist with ability to change, edit or create new directly
Basic station overview page for Shoutcast & Icecast services
Ability to select the stream source name from from the default or available transcoder profiles
Geolock upgrade and support for Shoutcast & Icecast services
Improvements
Upgrade PHP to 7.3
Cleanup FTP Integration settings page
Remove SMS sections from Email Templates
Enable disk quota suspension automatically for new installations
Cleanup Settings page
Lestencrypt conflict with nginx using port 80, need to ignore its own process
Search & Replace instances of ic_mountname with proper MountPoint->url
Delete public_pages on service removal
Update various composer packages
Removed VideoJS, Clappr and Wowza Player from Wowza Shoutcast relay as they are not compatible
Bug Fixes
Replace nginx.conf proxy_pass https:// with $scheme://