Version 2.1.9 will also introduce support for nDVR, which provides the ability to record a live stream with while simultaneously allowing users to play, pause, resume, and rewind the recorded stream. You can configure settings and properties to control the archive strategy and availability of the recorded streams.
This feature will need to be configured through Wowza Streaming Engine Manager before it can be enabled in the MediaCP, please refer to the link below for more information about configuring nDVR in Wowza Streaming Engine Manager.
http://www.wowza.com/forums/content.php?300-How-to-set-up-and-run-Wowza-nDVR-for-live-streaming
Please note: If you have any trouble configuring nDVR in Wowza streaming engine, please contact Wowza support for further assistance.
Once the NDVR has been configured in Wowza Streaming Engine you will be able to activate the feature in the control panel.
1. Create a new livestream service.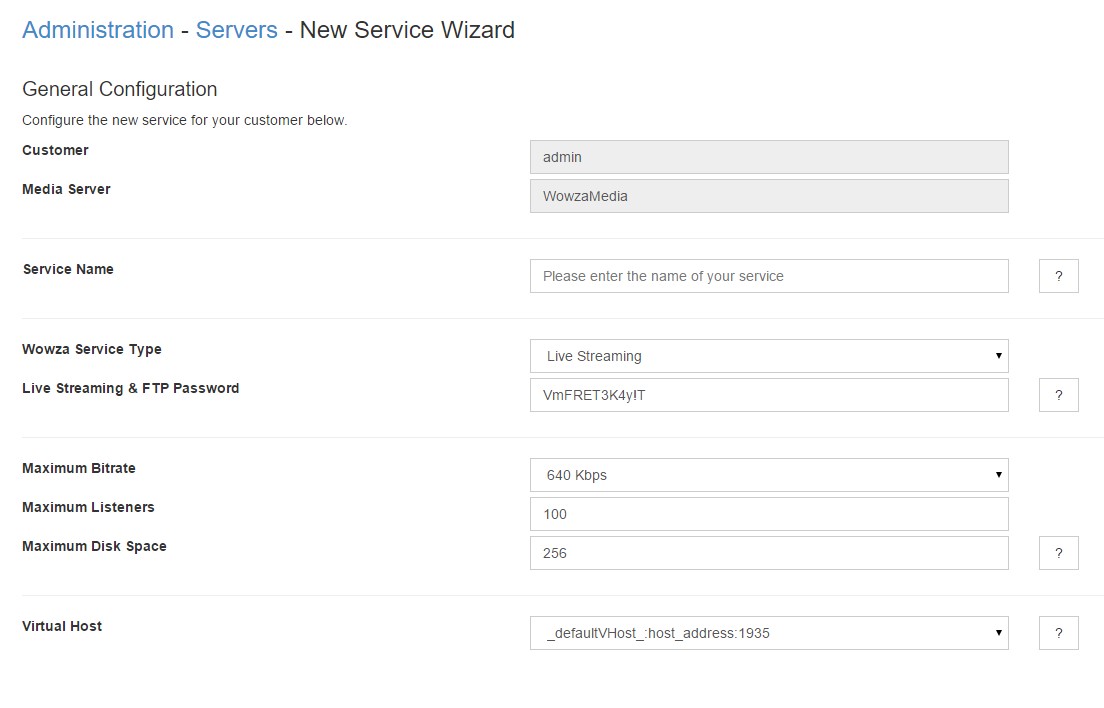 2. Enable the nDVR Add-on option in the panel

3. Start Click "Create Service".
The feature can also be enabled for existing services from your service configuration:
Service Overview > Configure > Plugins > nDVR > Enable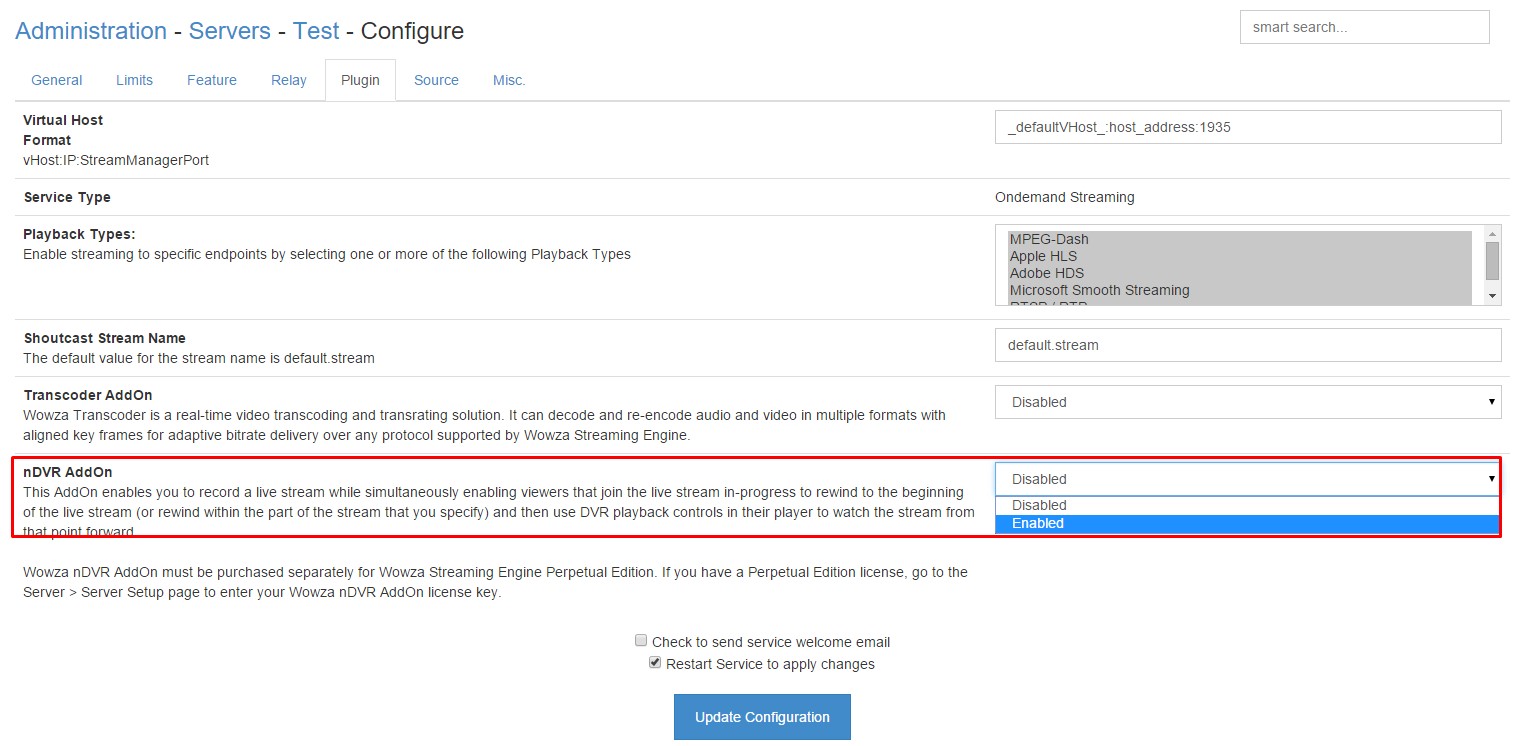 IMPORTANT: In order for your new MediaCP services to appear in Wowza Streaming Engine Manager (WSEM), you will need to restart WSEM.
Please note that nDVR will need to be controlled from Wowza Streaming Engine Manager and that the links for the nDVR will also be available in Wowza Streaming Engine Manager and NOT the Media control panel. At the moment support for the nDVR is limited, this means that any changes made to the nDVR settings will not be lost in the control panel, however you will not actually be able to make changes or view the nDVR settings from within the MediaCP. Therefore any problems with nDVR will have to be addressed by Wowza support.