MediaCP is a user friendly modern control panel with excellent Customer Service and loaded with features.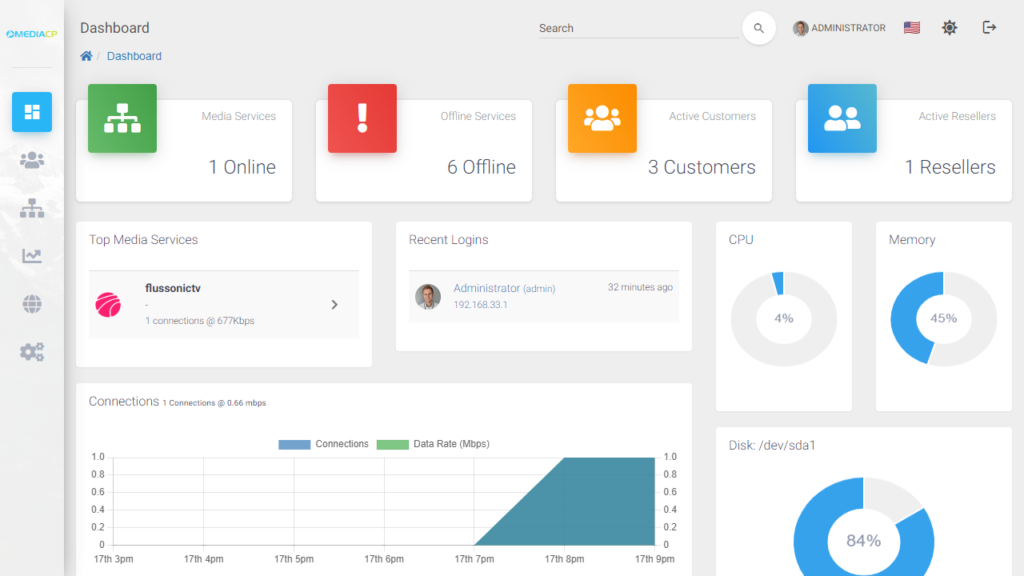 Best Centova Cast Alternative
Centova Cast is a popular audio stream hosting product used by many companies and broadcasters. With a competitive radio industry it is important for audio control panel software to stay up to date with technology, design and user requirements in order to provide it's users with an edge.
This is really where Media Control Panel stands out as a great alternative to Centova Cast. MediaCP is actively developed and maintained staying at the front of the industry. For over 18 years, our product has been actively developed and maintained holding a strong reputation for the latest features, design, and consistent Customer Service. 
MediaCP stays up to date with industry changes such as early SSL implementation for streaming service many years ago.
Customer Service & Community
With a same business day response, Media Control Panel is renowned for its Professional Customer Service. Contact our sales team about migrating and we'll reach out to arrange a personal onboarding experience.
MediaCP offers guaranteed response SLAs spanning a variety of budgets. We also offer Custom Enterprise arrangements with SLAs spanning 24×7.
Move all your data from Centova Cast
You can easily move all your Centova Cast accounts and data to the Media Control Panel thanks to our specialised Centova Cast Import Utility. All data including Streaming Accounts, Resellers, Staff Accounts, Media Content and Playlists are moved over to the MediaCP smoothly.
GRAB your FREE license today and experience Media Control Panel yourself.
Try all the premium features of MediaCP.