It is possible to prioritize DJ connections to your streaming server. When a DJ priority is configured, the DJ with the highest priority will go on air.
This feature requires Liquidsoap AutoDJ to be enabled on the service.
DJ Priority will only work if the DJ is connected to their specific Mount Point with an Icecast 2 compatible encoder.
Click on DJ Manager on the left side of the control panel.
Create a new DJ by pressing the Add DJ button in the top right corner.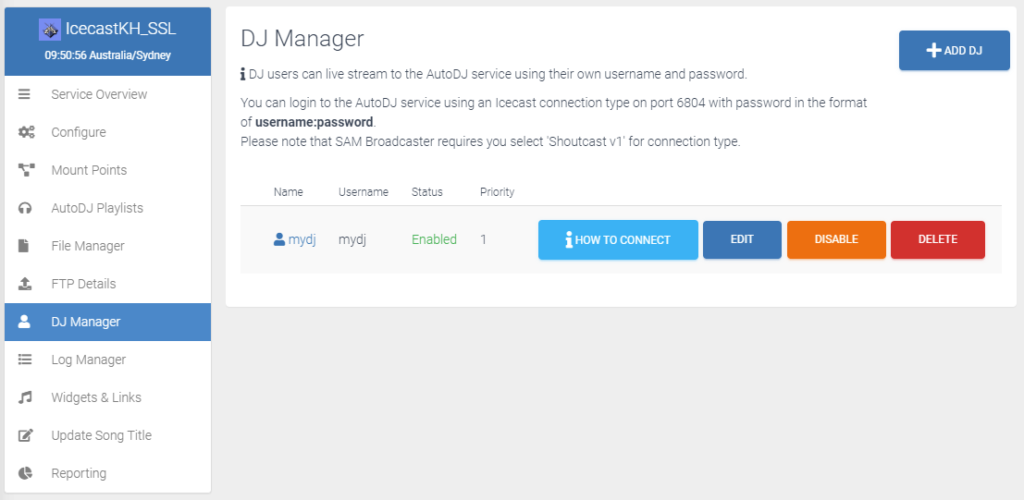 Click the How to connect button next to the DJ you wish to connect as. 
It is important to note that for priorities to work, you MUST connect using an Icecast 2 compatible encoder with the mount point as specified.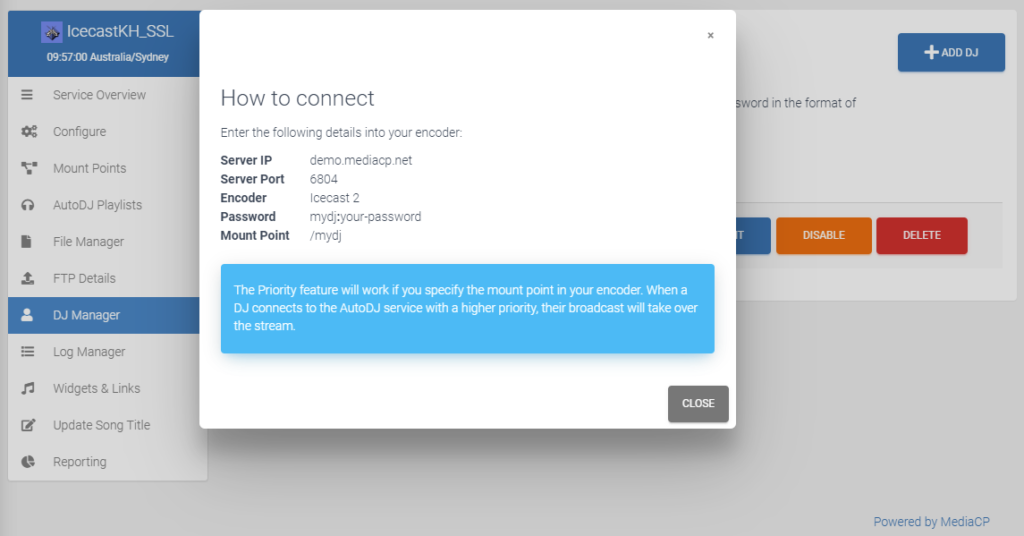 Configure your encoder as described in the How to connect section of the panel.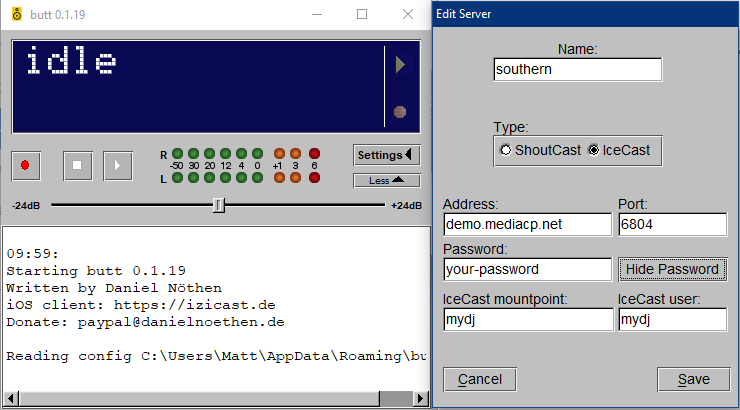 Congratulations - you're now connected using the dj priority feature
If a dj connects to the server with a higher priority then their stream will play instead of yours. It should also be noted that you will not be disconnected, only your stream will not be used.