TV Station services offer a 24/7 online broadcast including both scheduled video files and live input
TV Station services are designed to be "always on" and provide a stream 24/7.
A default playlist will broadcast when there are no scheduled playlists or live broadcasts connected.
✅ Nginx-Rtmp (2.13+)  ✅ Wowza Streaming Engine* ✅ Flussonic
All uploaded video files and any live broadcast should follow the same video and audio formats. Changes between files may result in the interruption of the broadcast.
For Nginx-Rtmp powered TV Channels, only H.264 video content with AAC audio is supported.
Nginx-Rtmp and Flussonic TV stations may experience a delay in scheduling, this is occurring because the system is preloading the next file. The delay does not occur for Wowza TV station services.
Your Service Overview is designed to provide you with relevant information about your TV Station service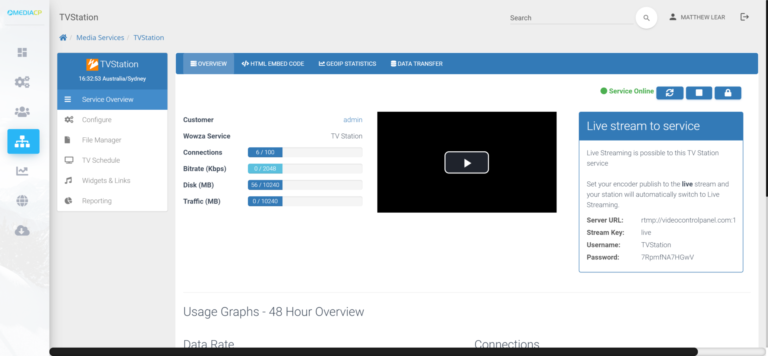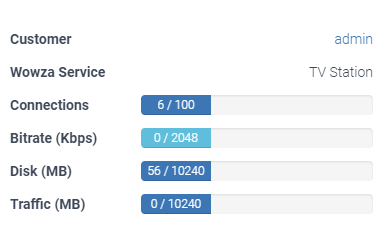 Current viewer connections and encoder bitrate information is updated live on your Service Overview.
There is no need to refresh the page to update information.
Live Broadcast to your TV Station service
It is possible to publish a live broadcast to your TV Station service, the live broadcast will take over immediately and the original playlist will be played after you disconnect.
The live broadcast encoder connection details are provided for you on the Service Overview.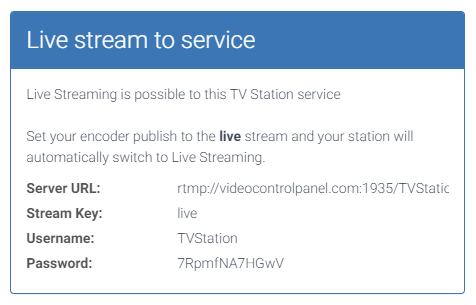 Understanding Playlist Schedules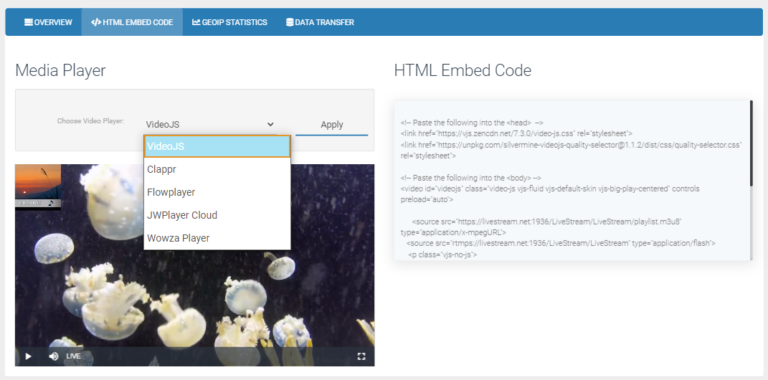 Enable your favourite Video Player with copy and paste embed code for your website.
Simulcasting to your favourite social media pages is easy.