Create and manage video stream and ip camera relays
Relay service types are capable of rebroadcasting from another RTMP, RTSP or HLS source. Rebroadcasting allows you to push out a stream with higher bandwidth availability as well as use many of the MediaCP functions such as transcoding, stream publishing (facebook, youtube, etc), reporting and much more.
✅ Nginx-Rtmp ✅ Wowza Streaming Engine* ✅ Flussonic
* Wowza Streaming Engine can relay any RTSP & HLS URL however it is only possible to relay other Wowza RTMP addresses, this is a limitation of Wowza and not the MediaCP.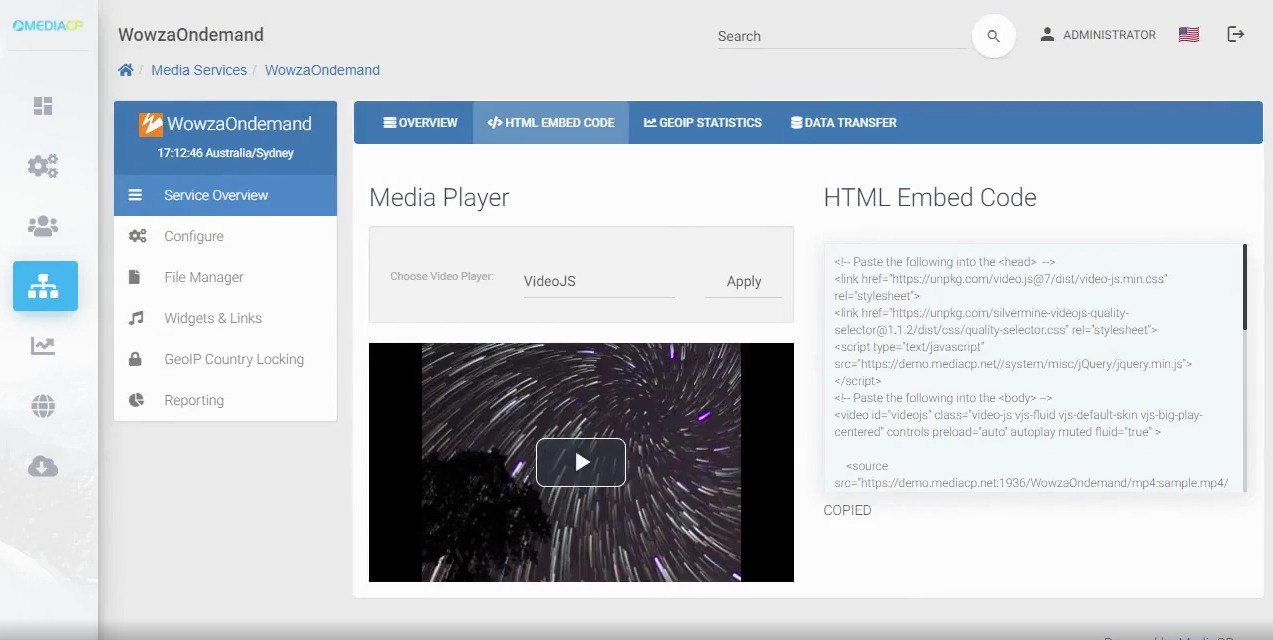 Enable your favourite Video Player with copy and paste embed code for your website.
Jitterry, noisy or unstable stream
IP Camera stream relay functions simply copy the original stream and output it through the video media server.If the stream is having difficutly playing then it is due to the original format of the stream.
You can often solve this by enabling the transcoder on the stream, since it should sanatize and output it in a compatible format.