The Stream Targets feature in MediaCP allows you to send live streams to widely distributed destinations, including Shoutcast and Icecast (link to icecast publishing) services.
Currently the MediaCP supports publishing to SHOUTcast with Wowza Streaming Engine and NginxRtmp video engines. Support for Flussonic Media Server is coming soon!
❌ Flussonic (Coming Soon) ✅ Wowza Streaming Engine ✅ NginxRtmp (w/AutoDJ ONLY)
Nginx-Rtmp Notice
Nginx-Rtmp video service does not support the SHOUTcast protocol, you must follow the last guide on this page for "SHOUTcast 2 with AutoDJ (Icecast protocol / nginx)​
SHOUTcast 2 without AutoDJ
Important notice
Most video streams use AAC format for audio however it is not possible to publish AAC directly to a SHOUTcast 2.6 service unless you are using a SHOUTcast Premium License. Instead we recommend using AutoDJ (Liquidsoap) which will automatically transcode the stream into MP3 without the requirement to use a SHOUTcast Premium license. There is a guide on using AutoDJ below in this document.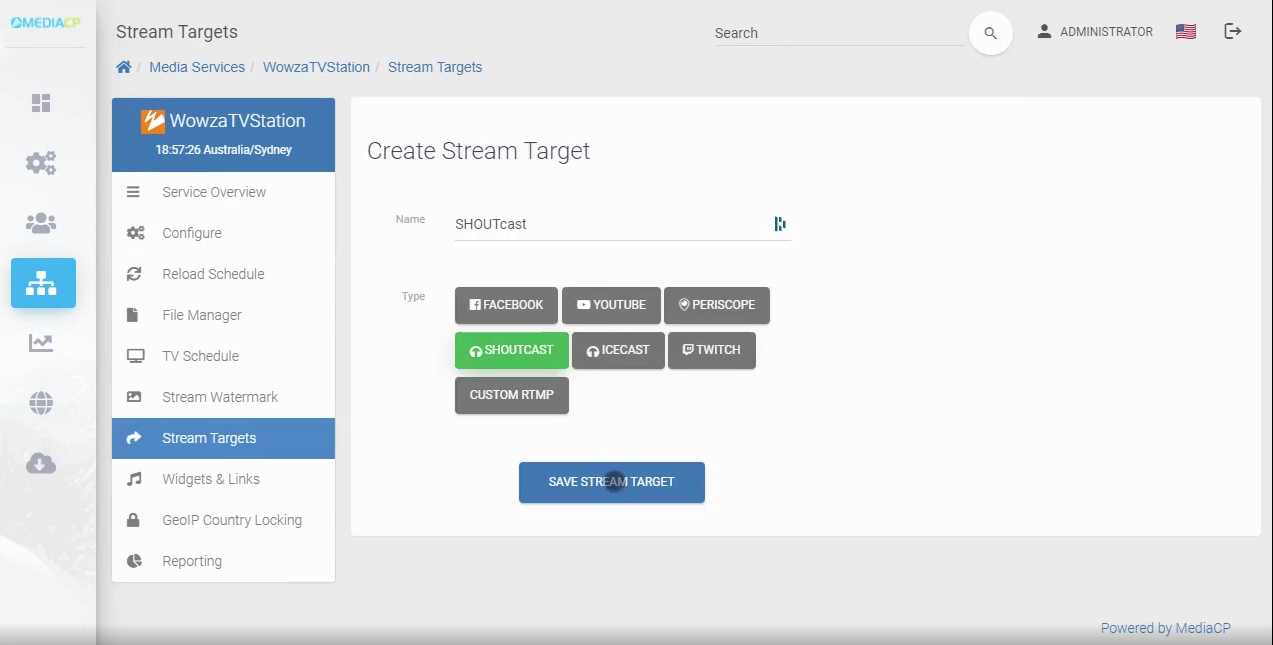 SHOUTcast 2 with AutoDJ (Wowza)
Streaming to an AutoDJ service
If AutoDJ (liquidsoap) is enabled and running on your account then you will need to select SHOUTcast 1.9.8 as the Stream Target Protocol. This is because the AutoDJ service operates on the SHOUTcast 1.9.8 protocol.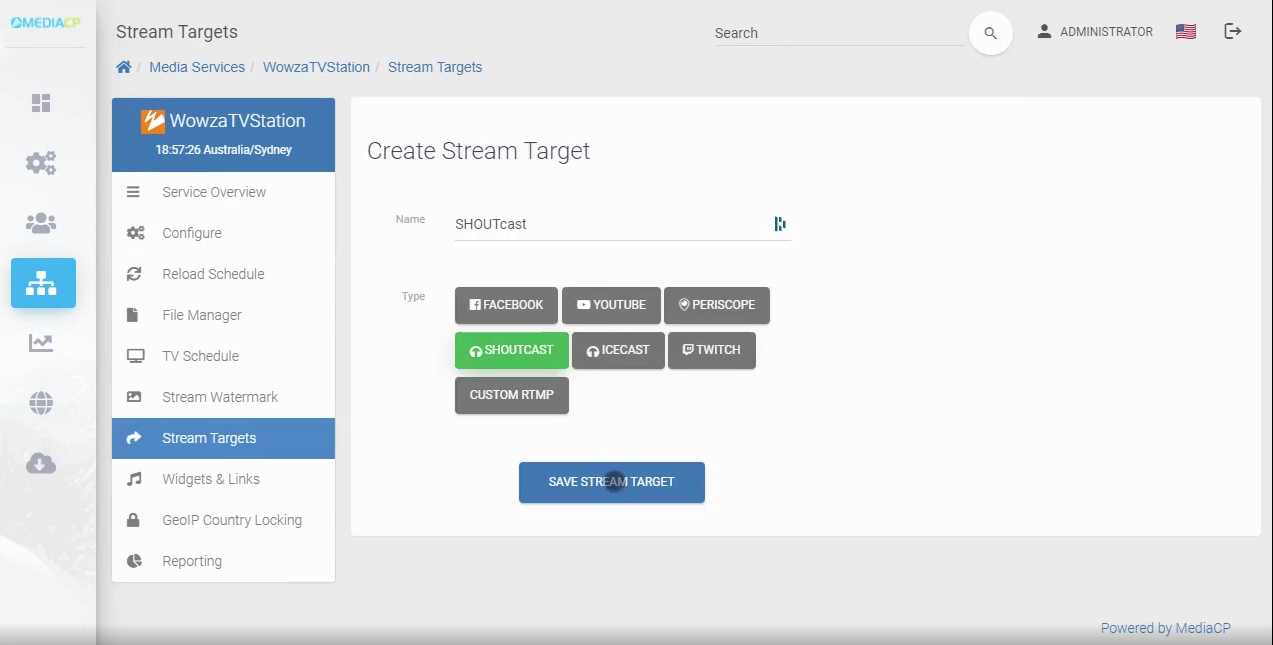 SHOUTcast 2 with AutoDJ (nginx-rtmp)
To publish your nginx-rtmp video service to a SHOUTcast service you must follow these steps:
Enable AutoDJ using Liquidsoap (or contact your stream provider to enable this for you)
Create a new DJ user (for our example we call it nginxrtmp)
Create an Icecast Stream Target to connect to the AutoDJ inside your SHOUTcast service