Upload & create on-demand video playlists to embed on your website
Dynamic playlists allow your customers to configure their video playlists from the MediaCP and automatically update on their website in realtime– with no changes to code. This powerful feature means your customers only ever need to apply embed code to their websites only once.


🟥
Nginx-Rtmp (Coming Soon) ✅ Wowza Streaming Engine*
✅
Flussonic
Create and manage playlists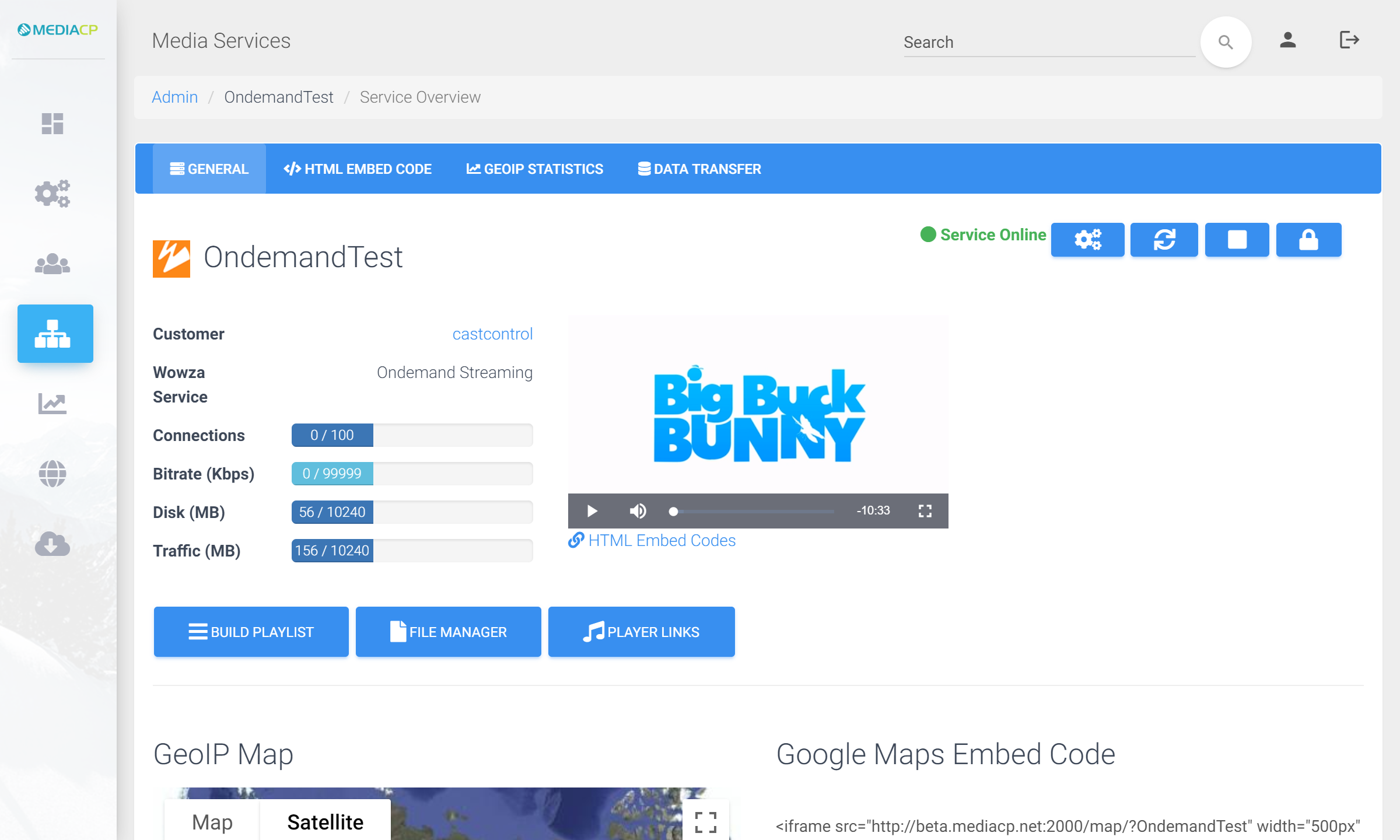 Individual Media HLS Link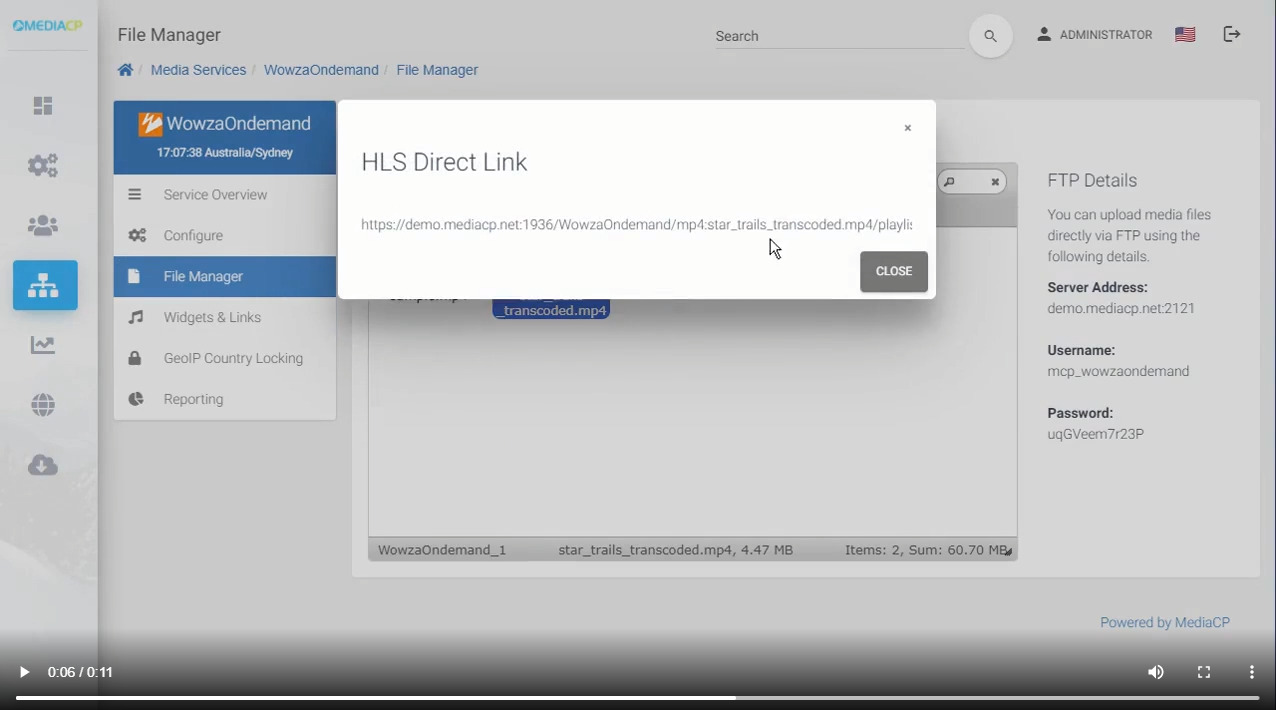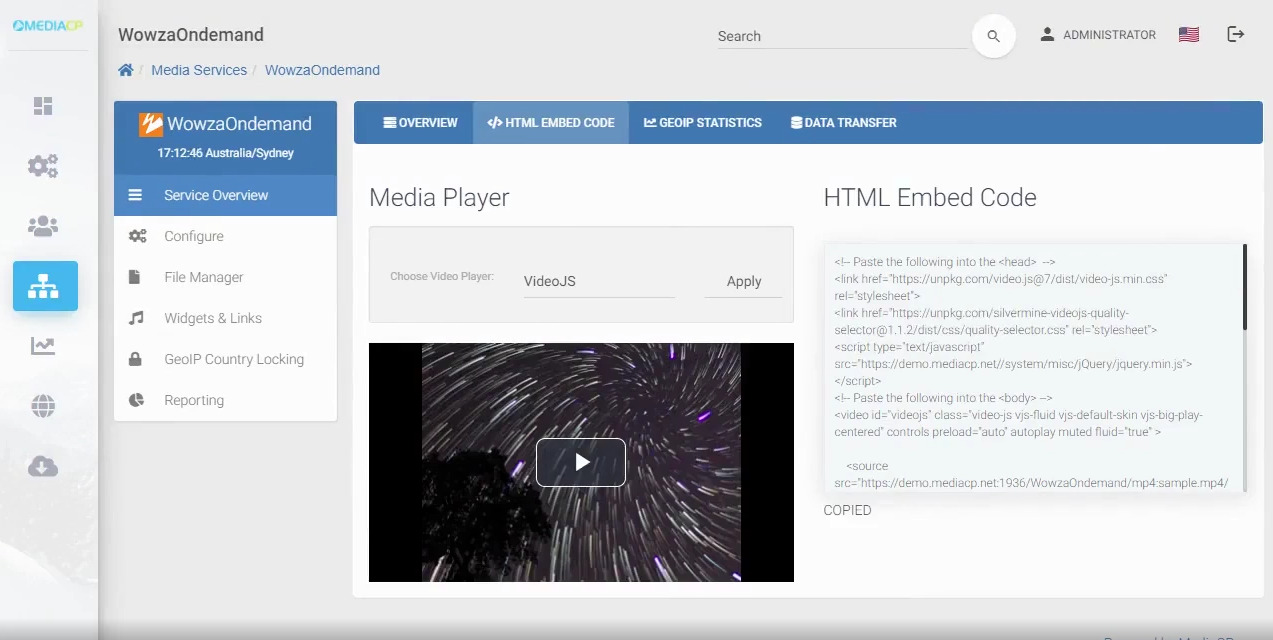 Enable your favourite Video Player with copy and paste embed code for your website.